The fastest way to EARN REWARDS ON EVERY PURCHASE YOU MAKE!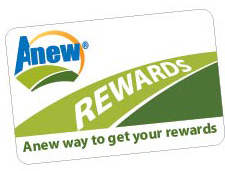 Anew Rewards is a loyalty program designed for loyal customers like you.
Now, every single purchase you make at our store will earn you points that can be traded in for great rewards like food, beverages, services and much more.
Get the Anew Rewards Card and receive instant savings on fuel purchases! For every gallon of E15, E30 or E85 ethanol blends purchased, you will earn two (2) points. Earn 1 point for every four (4) gallons of diesel. You will also earn one (1) point for every gallon of regular unleaded and premium purchased.
•  Scan the QR code or go to https://registerloyalty.com/anew
•  Complete required fields
•  Hit submit
•  Start earning points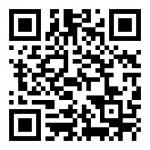 Go to the register and fill out the registration form to receive your card and start earning points
Michigan Anew Points Rewards and Buyers Club Redemption Levels
REDEMPTION LEVELS
FREE Any 89¢ Donut
50 Points
FREE Any Small Coffee or Cappuccino
75 Points
FREE Hot Dog
100 Points
FREE Medium Popcorn
150 Points
FREE King Size Candy Bar
170 Points
FREE 20oz Pepsi or Coke (any flavor)
180 Points
FREE Monster Energy Drink
225 Points
FREE Hot Breakfast Sandwich

300

Points
FREE Hamburger Meal
300 Points
FREE Any 6pk of Beer (up to $10.99)
600 Points
BUYERS CLUB
Buy any 10 Coffees
GET 1 FREE
Buy any 10 F'reals
GET 1 FREE
Buy any 10 Fountain Pops
GET 1 FREE
Buy 8 Hot Dogs
GET 1 FREE
Buy 8 any 16 oz Hiland Milk
GET 1 FREE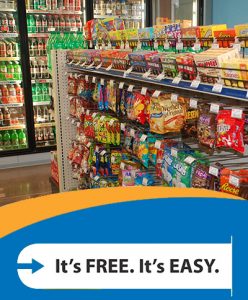 Anew Rewards – Michigan Program
With a swipe of your Anew Rewards card on each purchase, your points will be automatically added to your account. Simply collect these points and redeem for free gifts when you are ready. It's just that EASY.
* Points will not be earned or redeemed for garage services, lottery tickets, alcohol, cigarettes or other tobacco products.
Anew Rewards cards are the property of Anew. This program can be terminated without notice. Points accumulated have no monetary value and points are not transferable.  Redeemable prizes and point levels can be changed or altered without prior notice. Points can be redeemed at all locations. Points issued at time of purchase only and customers will earn points on the pre-tax amount only. Some products and services may be excluded. Points can only be redeemed by the person who originally signed up for the program. Other terms and conditions may apply.